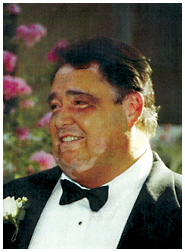 Benavides Driving School is licensed and bonded by the state of Texas. All our courses are approved by Texas Education Agency, Department of Public Saftey, and TCADA. Benavides Driving School first opened its doors in April of 1975.
Founder & Owner the late Pedro "Pete" Benavides started out as the sole driving instructor, with one classroom instructor, and one vehicle to teach students in. Pete always strived to be the best at his job, and he was.
No matter how hard it was to teach a student to drive or to teach the basic rules of the road, he did. He never gave up on any student until they accomplished their goal. And that was to obtain their license. He took great pride in seeing the students' faces when they passed either their written test or their driving test… priceless!!
Benavides Driving School is family owned and operated. Over 42 years later we still strive to put out safe, responsible, good drivers. Whether it is through our Teen Courses, Adult Courses, or Defensive Driving Courses, Pete always believed with a little patience and encouragement any one could learn to drive at B.D.S. We still believe that today.